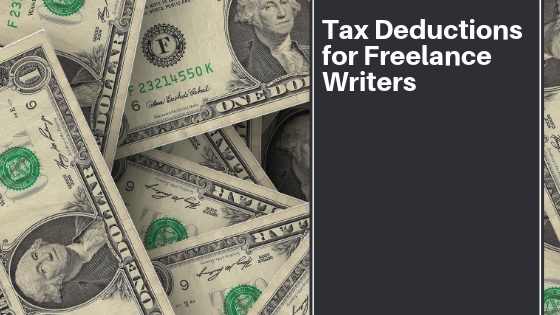 "Don't tell me where your priorities are. Show me where you spend your money and I'll tell you what they are."
– James W. Frick
Tax season has arrived and is in full swing. But nothing lightens your burden like tax deductions. If you're a work-at-home freelance writer, there are deductions which you can apply each year. These are commonly related to your home business and help you save money. Let's take a look at some of them.
Home office
A kitchen table is not going to work. A home office is a part of your home which you conduct 50% or more of your business. You can deduct painting and repairs, as well as any furniture or supplies. Keep a running total of the supplies you purchase at the local office supply store. Likewise, if your home office is away from home but still on your property, it can be deducted. This qualifies if you have an office in a barn, a shed-type building, a garage or a studio. If you are an employee, but not an employer of the company, you can still deduct the home office on your taxes, as long as the work done is at the convenience of the employer (and you do not rent from them).
Office Expenses
You also have the option to deduct any expense that is in relation to your business. This includes (but certainly isn't limited to) web hosting, internet fees, advertising costs, and any money you put forth for business cards or attending business-related events. Book signings, meet-and-greets, and conferences are all perfect examples. Furthermore, you can deduct any expense which you spent for a graphic designer or writer. Web-based subscriptions, business-related applications, and postage are all tax deductible as well. It's vital you keep records of every expense. At the end of the year, you're going to be thanking yourself for it.
Travel expenses
If you must travel to visit clients, hang tight to all your receipts. At the end of the year, you can deduct all flights, hotels and car rentals. Any taxis or bus fairs can also be a deductible expense. If you drive anywhere, keep track of the milage. Write down the mileage when you start your engine and when you turn it off. This, too, can be a deduction. Likewise, fuel and maintenance may be tax deductions. This is your business vehicle, so any expense toward it may be able to view as part of your business. Of course, if you have any concerns or questions, always check with your accountant. I am not a tax accountant, nor do I claim to be an expert in the field.
Insurance and Taxes
Any insurance and taxes you have as a self-employer are also tax deductible. This includes buying your own health insurance. Taxes such as self-employment tax or Medicare taxes may be deducted from your taxes at the end of the year. They just have to relate to your business in some fashion. Insurance that may be claimed includes fire insurance, insurance for theft and insurance for floods or storms. This is because all this insurance is protecting your home office. Therefore, it is a business expense.
Home Business Technology
Finally, don't forget to write off your new computer or your new iPad. If you just purchased a new phone, scanner or printer for your business—these are all tax deductions. DVDs, CDs, ink, toner, film, and cameras are all tax deductible. If you need a microphone or tripod for your desk, you can deduct these expenses at the year's end. Likewise, any business equipment you rent is also tax deductible. Don't forget about computer upgrades, software and hardware, or the headphones you bought to block out noise from your noisy neighbor.
It seems tax season once again snuck upon us. But don't let Uncle Sam get most of your money. Please remember I am not a tax expert or an accountant. I am a work-at-home freelancer just like most of my readers. These are only a few deductions for writers; there's much more. This is a great start, however, to start saving you money.