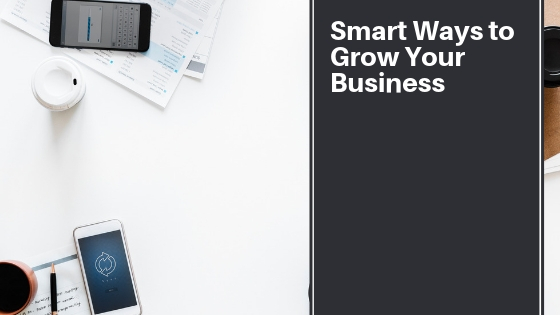 "Entrepreneurship is a state of mind, a can-do attitude, a capacity to focus on a vision and work toward it."


– Barry Rogstad
I've only scratched the surface of my entrepreneurship. A few years ago, it fell into my lap by accident. Working from home made sense when standing on my feet was no longer an option. A car accident had left me with arthritis in my foot, which made it painful to stand for long periods of time.
While I may not have been a business owner for long, I am quickly learning what is involved with it. Here are some of the tips I have picked up throughout the past few years. They seem to work, at least for my business, so I hope they help you thrive as well.
You must have passion. You have to love what you do. You have to be excited about your brand and your products. Why did you first start your business? Many start a business to make a difference. Now, run with that like you're on fire. Stay focused on your target audience. What problems do they have that you can solve? If they need an online course, create it. If they want a book or webinar, get it done. If you haven't found your audience, don't worry. Create something and market the hell out of it. You will find them and then you're going to grow your business much higher than you first thought you could.
Challenge yourself. Each of us has our own comfort zone. While we would gladly enjoy staying in our safe zone, this won't help us grow. Rather, it's going to keep us in the same spot. Get out of your comfort zone. You have to connect with others and create products that challenge yourself. Take courses in your industry and read books on subjects within your niche. You have to keep up-to-date on the latest trends. If you don't do this, you will quickly fall behind. Watch videos, attend seminars and always keep your mind engaged. Most importantly, take notes. All of this is going to help you expand your business.
Market research. Before you create any products, you must know what is already on the market. This is as easy as typing in a website's address. Face-to-face interviews, online surveys and questionnaires also work to gather information. You could start a focus group to get a sampling of your target audience's interests. Ask what products they need and what problems these products would solve. A webinar on marketing, for instance, may help your customer market their book or online course. Take their advice to heart and design those products and/or services. Do a quick turn around and you'll see a growth in sales.
Diversify your products. At the same time, have variety in the products and/or services which you offer. Authors take advantage of this by writing in different genres. This allows them the opportunity to read a broader audience with their writing. What digital products can you produce within your niche? Research this carefully. Ask your customers what they need. You could put out a product at a discounted price for a limited time. If it's a flop, perhaps that product and/or service was a miss. But, if people latched onto it and they want more, then it most certainly was a win.
Market yourself. Finally, pay for advertisements. There is a wide range of options for advertising, but social media advertising seems most popular. Advertise on what social networks you believe your target audience is on the most. You may wish to advertise on Google Adwords, or buy ad space on blogs of other website owners. Offline advertising may include print advertisements in newspapers or magazines. You could advertise via radio shows, television networks or even podcasts. Keep in mind that all these advertisements come with their own budget. Start with one site or advertising method. Let your marketing grow from there and increase your marketing as sales improve within your company.
I hope this has helped. Have an amazing day!