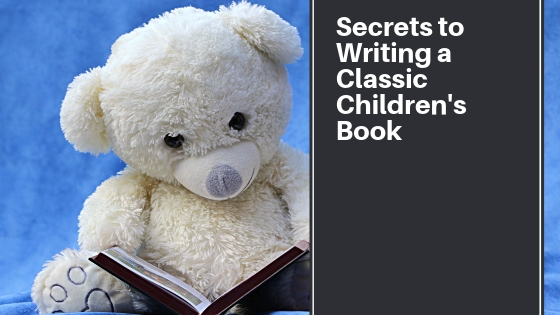 "Speak to your children as if they are the wisest, kindest, most beautiful and magical humans on earth–for what they believe is what they become."
– Brooke Hampton
What were your favorite books as a child? One of my favorites to be read at bedtime was If You Give a Moose a Muffin (By Laura Joffe Numeroff). As I began to read on my own, anything by Beverly Cleary, Judy Blume or Roald Dahl became my favorite. Your favorite book(s) might be best-loved to millions of other readers. But what makes the book stand out? And–can you foresee yourself writing a children's book? You can if you follow these simple techniques.
First, you have to pick your audience. A children's book can be for any child aged birth to around age 8 or 10. Once you have their age in mind, choose what the theme of your book will be. For instance, shapes and colors for an infant to one-year-old; or, planets and galaxies for second graders. It may help if you spend time in the children's section of your local bookstore or library. Study books for this age group and what themes might be appropriate.
You might also want to watch the language. For the younger crowd–birth to two years old–words may not be needed at all. Words are minimum if they are present. These books are usually colorful and full of pictures. If it's a picture book and there's a picture of a ball, however, it might be wise to put the ball somewhere near it. The language is not that much different for those children older than two years old. These children are learning to read so use easy words and make it fun.
Don't forget to throw in a fun cast of characters! If you're writing a book on planets and galaxies, you may want to make it an adventure story. Have your characters live on a far off planet and go on a rocket adventure for the day–in search of some treasure. This is well on its way to becoming a timeless book. Can't you already see your readers turning the pages to see what happens next?
Finally, don't overthink the concepts. Let's say you're writing a children's book about a set of characters on a farm. It's all right if the characters in your book talk. After all, they talked about Charlotte's Web and other lovable animal movies. In fact, your whole cast of characters can be animals if you so choose. What matters the most, though, is the theme and the plot. There is always conflict, a climax and a resolution.
Writing a children's book can be a great way to stretch your creativity. It lets you think about readers in a whole new way. And, if you had only written one specific genre, it helps you reach a new and different audience. If you're feeling stuck in your genre, branch out into children's writing. The marketing is flourishing could always use your talent.