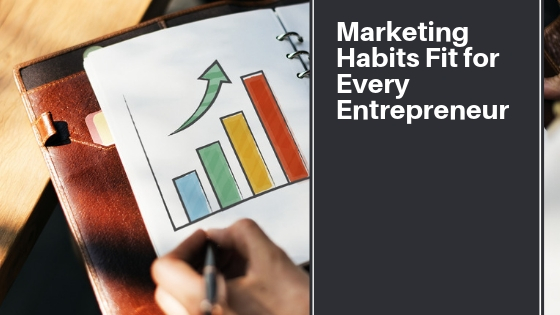 "Marketing is no longer about the stuff you make, but about the stories you tell."
– Seth Godin
Running a business is a full-time job. In order to make money, you must have products for sale. In order to profit from these products, you must find your customers. And how do you find your customers? You market to them through social media, television, radio and print media publications.
As an author and freelancer, learning marketing is essential. It's the difference between being flat-lined in sales and being profitable. But in all honesty, you shouldn't write for the money. You should write because it's your passion and because it's what you have always loved to do. I began to write when I was in third grade and my first poem was published in an anthology by age 17, shortly after my grandmother died of brain cancer. Now, nearly 20 years later–here I am and I have never wanted to do anything else.
So how do you find your customers and market to their needs? These techniques have proven to work best for me. Try them out and see how they work in your business.
You must have a social presence. In order to find your audience, they have to know where to find you. Don't try to take on all of the social networks; you'll never get any work done. Instead, pick one (or two at the very most) that you want to focus on. Many people choose to have a Facebook business page and a Pinterest account. On Facebook, they can interact with their customers, ask them questions and find out what content is most useful to them. Pinterest is a place to post your blog posts. People can then repin your content, which means it's not only on your board but on boards of several other people.
Personally, I have chosen to use an app on my phone called Flipboard, which is designed similar to a magazine. Just as you would flip through a magazine's pages, so you do this on the app. You can add it to magazines you create within the app which is really useful. Twitter is another option, although this is more if you want to get something out to your audience in a quick manner. Promotions, daily quotes, and links to your current blog posts could go here. Those interested in reaching their audience through video may try Periscope or Busker. While I haven't personally scoped on either of these services, many authors use it to give writing tips and it's very motivating.
Write a guest post. If you want more attention to your blog, it's important to get yourself out there. Don't be afraid to contact other blogs and offer to write for them. Many of these guest posts are paying jobs. They give writers by-lines and they allow a short biography of the writer at the end of the post. Ask the blog owner if you can slide in your blog link within this biography. It's a win-win for all involved. When you promote your guest post on your site, they get traffic. And, as a result of your link being in the biography, you should be receiving traffic back to your website. Guest posts are a lot of fun; don't be too timid to think outside of the box.
Become niche-specific. Across the board in your business, you have to be focused on your niche. Let's say your niche is writing about organic gardening. On your business Pinterest account, you want boards that relate only to this. When people land on this page, they know what your brand is because it is clearly defined. Join groups and message boards where you can comment and interact with others in relation to your niche. This is going to help you promote your blog content, get organic traffic to your site and be helpful in coming up with new blog writing ideas.
Have business cards. Finally, market your business by word of mouth. If you go to fairs or trade shows for your business, have a box of business cards. If you conduct book signings or meet and greets, slip a business card in with every product you sell. This is going to give the customer a way to contact you, should they want to buy services you sell. Many authors sell consulting services, proofreading services or are willing to freelance for others. Giving out business cards is another way to find clients that may need the service but aren't exactly sure who to purchase it from. Now they have a professional they have met and are willing to try out.
What other marketing strategies have you used? Leave them in the comments below.