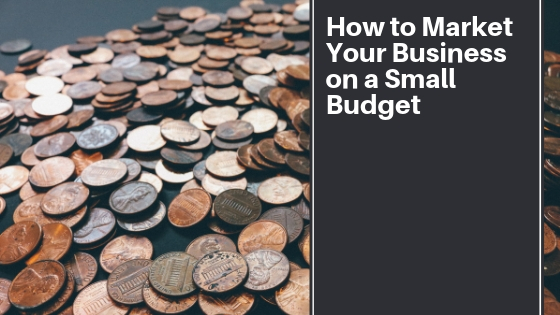 "The best way to predict the future is to create it."
– Peter Drucker
It takes skill to be an authorpreneur. This is an author that is also a small business owner. In essence, they are an entrepreneur. Most of us aren't wealthy. We don't have cash hidden in mattresses or a secret vault. This is all the more reason to market our business on a budget. If you are careful with your money, and target your audience well, this can work in your favor.
First and foremost, you must have products. These can physical products such as mugs, t-shirts or anything with your company logo on it. It may also be any digital product. E-courses, e-books, webinars and services all fit into this category. You could charge for a membership area of your site, for instance, or charge customers if they want personal one-on-one mentoring from you for their own business.
The best place to market these products is via your social media pages. If you want to reach more customers, you can use paid advertisements that start at $5/day. But this isn't necessary. Consistently post products and promotions for your customers to see. With everyone wanting a bargain, you're going to keep your products in the minds of your customers. They won't forget that you have books or webinars out that they can purchase.
But get creative. If your webinar has a deadline, sweeten the pot by offering the customer a coupon. They will save forty percent if they sign up a week in advance, for instance, while the price goes up after that week has passed. Focus on the needs of the customer and what they want from your company. If they want more books on gardening or parenting, then make sure to give it to them. Anything else is not going to gain as much traction. As a result, it's not going to get leads to your website and may not generate many sales. The customers that buy your products are your target audience. You are solving a problem for them, so focus on their needs and you will always have a thriving business.
You also have to be competitive in prices. Don't forget we're living in the digital age. Everyone wants a discount or bargain. A customer will be looking for a deal whether they shop online or are at a store's check-out lane. It's just how we have conditioned ourselves. Due to this, it's crucial you meet your customer in their social space. Post promotions and deals on each of your social media pages. Make your prices competitive to other businesses within your industry. If you go too low in price, people will skip over it. Yet, the same effect happens if your price is too high. To get the most sales, it's important to price somewhere in the middle. It's nearly a game of trial and error, which is why companies do surveys and research to find their target buyer.
Where can customers find you? Are you in large department stores, boutiques, or just online? Are you selling your book at book fairs or driving cross country to donate to libraries? If you expect to make sales, customers have to know where they can purchase your products. Put links to your products on your website, as well as all your social media pages. Make your products visible to your customer. Post updates about your products by giving the customer coupons and discounts. This is going to keep your product front and center, preventing it from being buried in other content.
And finally—sell! sell! sell! Promote your products on your website. Consistently advertise your products on your social media pages and in your e-mail newsletter. If you're not well-known, consider running a giveaway or sweepstakes for a free product. The customer, in turn, would post a review of the product. This is a fantastic way to get more sales and more traffic to your website. Try to think outside the box when you advertise. There are unique ways to advertise both online and offline. Take advantage of all of these and you're sure to be a success.
Being an authorpreneur is no cake walk. But, with the right tools in your wheelhouse, you're going to have everything you need. Soon your business with thrive with more customers than you expected. Watch it grow and be thankful. You're making a difference in the lives of others.