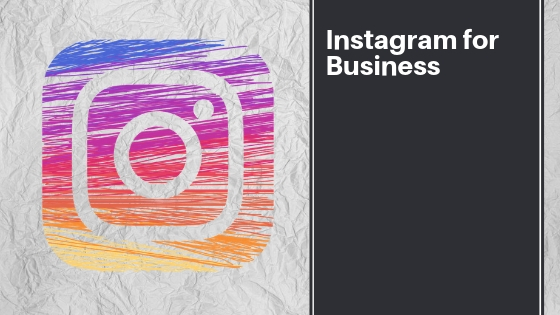 "Technology will not replace great teachers but technology in the hands of great teachers can be transformational."
– George Couros
Social media has taken off like a firestorm. It hasn't been that long ago that there wasn't any internet or social media at all. Now everyone has a phone in their hand. Businesses are grabbing onto this opportunity and meeting customers half way. They're putting their products on Instagram, for instance, among other popular social media platforms. Having a social media presence is just as vital for authors. How else are people supposed to discover you? Follow these tips to become an Instagram success.
Be consistent.
Make it an effort to post something new to your Instagram account every day. As an author, try to post pictures that are in your niche or expertise. These may be quotes by other authors, a behind-the-scenes look at your home office or your book covers. If your family goes on vacation, feel comfortable enough that you can post those pictures on your Instagram. To your fans, this lets them know that you are personable and human. It sends the message that you do not work yourself to the bone. It lets your fans know you know how to have a good time.
Interact.
If you start posting a lot of content, you're going to get likes and comments. Don't ignore your followers — especially when they comment. Instead, comment back. Tell them how much you appreciate them looking at your Instagram. If you haven't liked their page, and they followed you — return the follow. Instagram allows you to follow up to 7,500 people. There is no limitation on how many people may follow you. And, if someone comments on your Instagram photo, repay them with a comment on their photo.
As another rule of thumb, try to visit a few of your Instagram followers each day. Comment on their posts and like their photos. If they are taking the time to do this for you, it's common courtesy to return the favor. It may be hard to visit all your followers, but do the best you can. They will appreciate that you took the time out of your day to look at their profile. And, you will have seen some wonderful photos in the process.
Go hashtag crazy.
Are you posting a picture of your book cover? Maybe you're posting a picture of dinner or your pet. There is no limit on hashtags. More hashtags mean that more people will see your content. This is a good thing! If you are posting the pictures from your website, start hash-tagging your name or website. You'll be thrilled when other Instagrammers start to use it. I believe the hashtag was first used on Twitter to put all like content into one place. Now it has caught onto the other social networks and is taking off like a firestorm. Use it to your advantage. It's going to help new people discover your brand. If you include blog post pictures, however, include the blog link so people can read your content.

Throw some selfies into it.
Don't make Instagram too serious. If you're out having fun, snap a selfie. Your followers want to see the personal side of you as well as the business side. They want to know that you are playful, entertaining and carefree. Most people will appreciate these selfies that you take while jogging or at a family picnic. Take pictures of your hobbies and crafts. Be on the lookout for what makes a great photo. If you're making Christmas cookies with the family, get a selfie with everyone that was there. Some of the simplest photos make the best Instagrams.
Run competitions.
Are you coming out with a new product? Run contests that involve your tribe either creating artwork or taking a photo. Then have them upload it to Instagram with a specific hashtag. Let's say you want to re-design your book cover. Upload a photo that explains the rules of the contest but try to keep it brief. Make sure Instagrammers know how to submit material and specify the deadline. Likewise, be frank about how you will choose a winner. Competitions can be fun but don't let them stress you out too much. Just go with the flow and everything will work out like it should.
Promote your products.
Finally, promote the products within your business. Get across to your tribe what services and products you offer. Try to do this without being pushy or appearing like spam. You want to bring people into your business instead of pushing them away. Maybe you could post one product a day and tell customers all about what it is. Explain to them why they must buy it. And, don't forget to include a link to it. This works as a call-to-action. If they like the product, they are more likely to buy it.
How do you use Instagram for business? Leave your comments below.