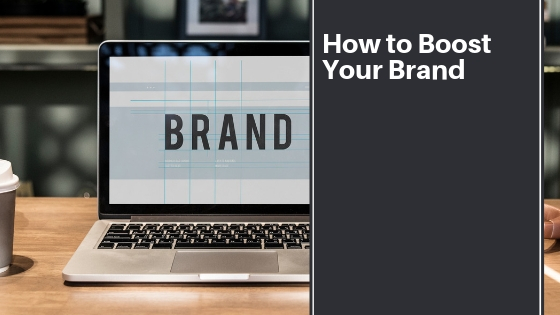 "Branding is so much more than what people see. It's about how you make people feel."
– Kimberly Haydn
Being an entrepreneur requires that you build a business from the ground up. You have to hit the ground running, promoting your product in order to gain traction. While it may take awhile for customers to notice your brand, they eventually sway your direction. But it's not always as easy as it sounds. Sometimes entrepreneurs struggle to get the first sale. If your brand needs a boost, I encourage you to try these helpful techniques.
Listen to your customers. What problem do they need to be solved? Your job, as a brand, is to give the customer a solution. If you're a life coach, your customer's problem may be that they're disorganized or unsure how to manage time well. You can answer this by offering one-on-one mentoring sessions, a paid (or free) course, or even a book. This problem may even be solved by the company creating a webinar. The fact that you have listened to your customer—and arrived at a solution—is showing that you care about their input.
Have a logo. Every successful company has a logo. This logo represents the company's values. It represents their trust and integrity in which they serve their customers. The logo, too, stands out as a symbol for the company. It represents their line of products. Think about your favorite company for a second. If it didn't have a logo, would you buy it? Chances are that you would skip over the company and go to their competitor. Why? Because not having a logo is like hiding behind a curtain. The customer hasn't any way of knowing who you are, what products you sell, or what you value overall as a brand.
Study your competitors. How do your prices compare to others within the industry? If the price is too high—or too low—your product may be invisible to the buyer. Most buyers continuously scroll while they are shopping. They look at ratings, price and the brand name. If they don't like any of these, your product is not going to make a sale. So how can you fix this? Study items that closely relate to your product. How are they similar? Come close to the price, but go a bit lower so the customer saves money. Match similar products in features and content, but make sure your product is unique. You can also advertise your product through promotions, sweepstakes or giveaways in exchange for positive reviews.
Have a social media presence. You should also meet your customers in their social space. Long gone are the days when companies advertised in print publications, on the radio or on television. These days we have digital advertising that takes place in a variety of formats. It may include advertising directly to your customer via a social network or sending an advertisement via a text message. Your competitors have started ad campaigns similar to this, so it's time you started as well. Doing so is going to make your brand visible to more customers, which means more sales.
Tell your story. What's the origin story of your company? Has your company been around 50 years or just 2 weeks? Creating a page with your company's story is vital to your brand. It helps to establish trust and reliability with your customer. The customer feels as if they are getting to know the brand. They are able to relate with you better. And, it makes you appear more humanistic. No longer are you hiding behind the logo but you are stepping out from behind it. You're communicating with the customer on a personal level and they appreciate that.
Create a website. Finally, create a website. Advertise your products on your site, as well as a blog that was written by team members of your company. This is a great place to show customers behind-the-scene photos. Show them how their product is made or give them personal blog posts that introduce them to team members. Make them feel more than a customer. Post giveaways and promotions here. Any product you deliver to the customer should have its own blog post. This is going to get more attention and, hopefully, more leads that turn into sales.
Boosting your brand is easy if you know what to do. It's hard work but doing it is going to lead to success down the line.