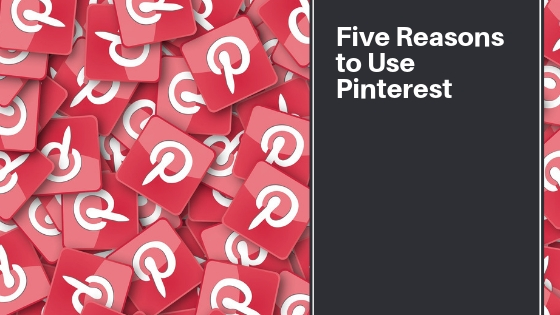 "Don't use social media to impress people. Use it to impact people."
– Dave Willis
Pinterest is still a new type of social network. Users pin items and can comment on those others have posted, but there's not a real two-way conversation going on unless you befriend or message the user. Despite that, as an author, Pinterest is a wonderful way to build your readership and brand yourself as an author. I'm still learning the in's & out's of how all of this works, but here are five fantastic things I have discovered.
Theme boards. Do you have a cluttered cork board in your home office? A messy drawer in your desk that things go to disappear? Theme boards are directly the opposite. They are meant to keep everything in order for easy access. What's better is that there is no limit on how many boards you may have per account. For instance, you can have boards about your favorite authors, your reading lists or specifically relating to your novel. You may have a theme board called writing prompts, another titled "Character Inspiration" and still another called "Heroes and Villains." The sky is the limit.
A blog theme board. If you're a blogger, create a board specifically for your blog. If you're a serious blogger, create a business account. It's simply up to you but this is a great way to drive traffic to your website. If you have ads on your website, you're also looking at potential revenue. This means, in a sense,  you're going to want to get your articles (or other publications) in front of as many eyes as possible. Don't forget to fill in the description as well; this will more than likely get it repined.
Book reviews. Pinterest is a great source of books for those that need to find them. Librarians, teachers and book reviewers will never fall short of their next book or book inspiration. In fact, there are even articles on Pinterest of how to write book reviews if you want to learn. This wealth of information is worthy just logging onto the site for; your thirst for learning will never be dry again! It is also a way to get cover inspiration for your own book so there are many perks to looking these up.
Author inspiration. Chances are, if you look up your favorite author on Pinterest, you're going to find an abundance of information about them. Take Nicholas Sparks, for instance. Not only are you going to find every movie and book cover, but also articles and quotes. You'll also find videos of interviews he has done. If you look up someone like Charles Dickens or Mark Twain, you're going to find just as much relevant information. Sometimes Pinterest is just a better research tool than Google!
Promote your pins. Drive traffic to your blog and books with this new feature from Pinterest. Each campaign is guaranteed to engage more users, making sure your pins reach their news feed. Also, you have options to adjust your budget and your target audience. Impressions are measured on a 30-day cycle. You're able to see, via the Pinterest dashboard, how many people have viewed your pins and how many people have engaged with it. There are two different campaigns you can choose from, which widely vary on your blogging habits. You can engage users (which is generally for blogs with no ads), or you can create a traffic campaign (which will help you generate revenue.) Of course, you can do both, but that's up to you! Good luck using Pinterest as an author. It's worked out well for me.