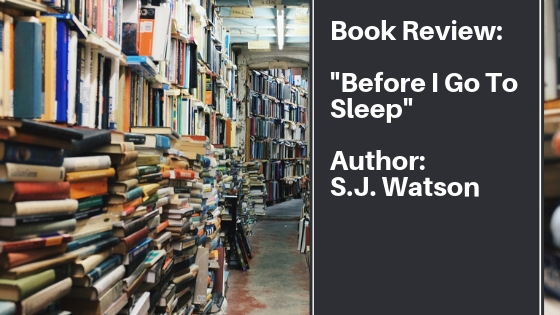 "What are we if not an accumulation of our memories?"
— S.J. Watson, Before I Go To Sleep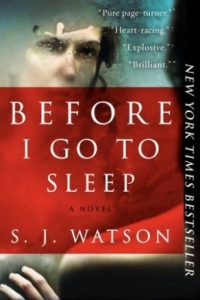 I've never been the type to read psychological thrillers. I don't like to be scared whether in fiction or watching a movie. Yet, something about Before I Go to Sleep's book blurb drove me to purchase it. It called me to read it and once I sat down, opening it on my Kindle, I knew I wasn't going anywhere for quite awhile. S.J. Watson has turned this non-fiction reader into a fiction lover and I have yet to look back.
Without giving too much away, this book is full of plot twists at every corner. The main character, Christine, has lost her memory due to a car accident. Each night she goes to bed, waking the next day to the frightening conclusion she hadn't the first thought of who she is. Her condition is alarming, but it doesn't overwhelm the reader. And her husband—well, he's not to be trusted. So she seeks out the truth, trying to put together the pieces of what has happened since her memory left her.
You're going to cry, find yourself rooting on Christine and yelling at the antagonist. It's a very fast-paced, action-packed novel that is sure to keep you up at night. The characters in the novel are dynamic, compelling and dramatic. The reader almost feels as if they know them personally. The settings in the novel are seamless. The reader feels as if they are right along with the characters.
Yes, S.J. Watson. You have robbed me of my sleep as I kept reading well into the morning hours, but I wouldn't have it any other way. From a girl that doesn't like to be scared, this book is not all that scary, but just enough scary to keep me on the edge of my seat. And I wouldn't have it any other way. It's a hard bargain to get me to read a fiction book from beginning to end, and this one I read in about a week. And honestly—it's one I would put on my read over and over again list. I have personally recommended it to friends, which says a lot. Bravo, S. J. Watson. Well done!