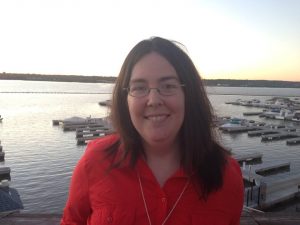 Hi, I'm Jen. I'm a freelance journalist. I'm a 2011 graduate of Eastern Illinois University in Charleston, IL. GO PANTHERS!! EIU is where I found my drive for writing and the passionate fire for expressing my ideas hasn't burnt out since. There's nothing I love more than a busy newsroom. I hope to get back into one someday. 

I have been a freelance contractor since 2003. I began my career writing for these websites: Themestream.com, Thisisby.us, Helium.com. I have moved away from content mills and now am writing on my own. In 2011 I obtained a Bachelor of Arts degree in journalism from Eastern Illinois University in Charleston, Illinois. My emphasis was on editing and reporting.
During my collegiate career, I worked on 2 college newspapers, several academic newsletters and a local newspaper in Charleston, Illinois. I now professionally write for bloggers that need content for their website. I am open to proofreading and editing content of your website IN FULL at an agreed-upon price. This price varies with the length of each post and how many posts are included on each blog. Please reference the prices below blog content order accordingly to your blog post total.
In regards to this blog, I hope you're open-minded. I plan on focusing on generally all topics. I am passionate about health, technology and writing. Don't be surprised if you find posts on education, travel or other topics. I may even throw a review in about a book, movie or app for a device. I want to keep you reading, so my goal is to keep the topics fresh and relevant to what's going on in the news. I read more news than I probably should, which is where I get most of my ideas for writing. I hope to see you around and leave me awesome comments!